I've now got the third report about a really odd error message "The application Mail Archiver X . app isn't open anymore." "Mail Archiver X" is the name of the main app. The helper app has a space at the end. The error message showed up in the middle of adding data to the database. The helper app is a stay alive app. I've done the needful and goggled the error. But there are only vague ideas how to solve the problem like restarting and quitting the app.
Does anyone have another idea how to solve this?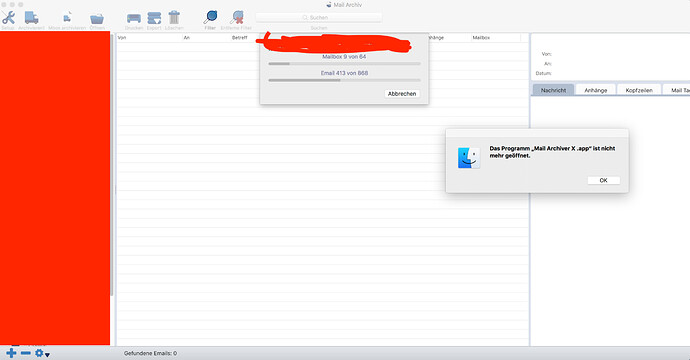 Xojo 2020r2 and Xojo 2021r1. The user from today used 10.13.