In this Feedback case (only visible to prerelease testers), Greg helpfully provided declares that can be used to add a scope bar to the iOS table search options.
When I use this declare to add a scope bar, the initial state of the view shows a smaller version of the search field and no scope bar: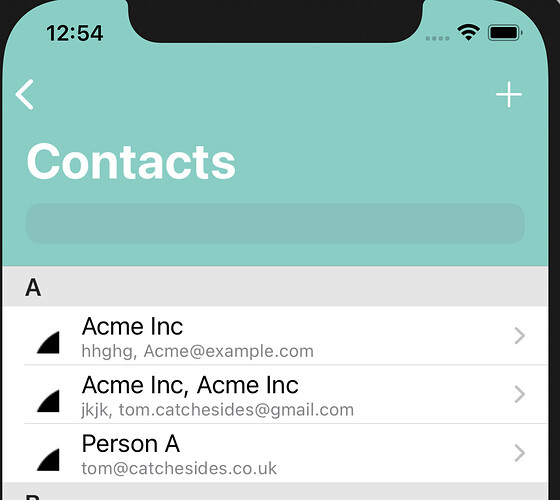 Pulling down or tapping into the search field shows it properly: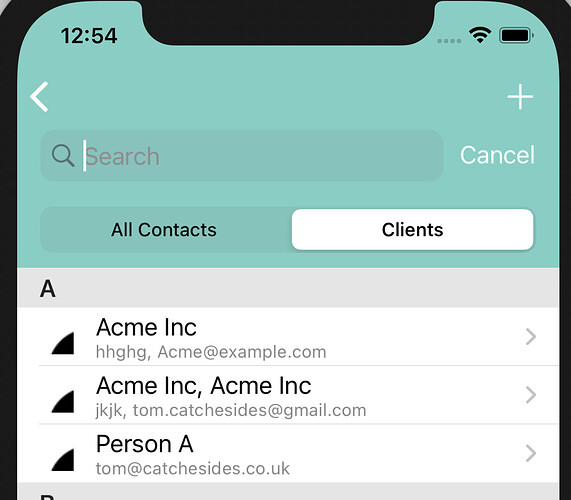 I suspect that this is happening because the view hasn't been given the correct height for the search controls.
Does anyone know how I can fix this initial display problem?