I have a PopupMenu that is placed in a container control which I'm embedding via code.
If the container is embedded before items are added to the PopupMenu, then LastAddedRowIndex returns the correct value, but if the items are added before embedding the container, then LastAddedRowIndex is always -1.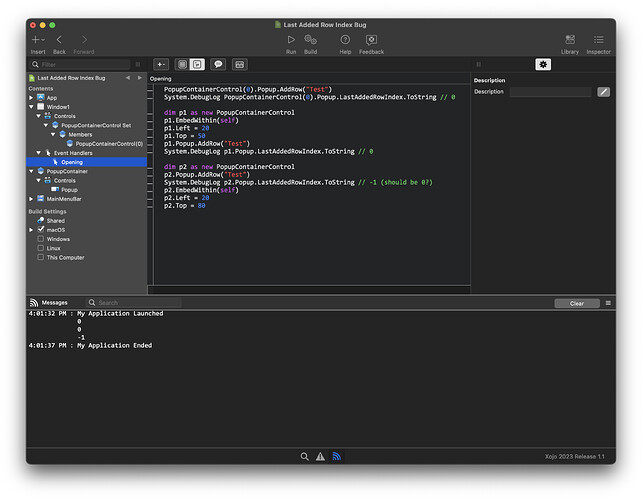 Is this a bug or expected behavior? The results are the same with a PopupMenu or a DesktopPopupMenu.
It's also odd that the popup that has items added before embedding will auto-select row index 0 while the popup that has its items added after embedding will have row index -1 selected.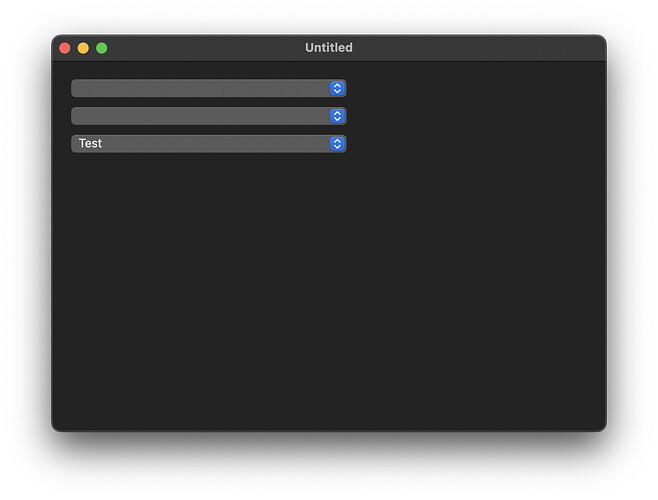 The row selection is not too significant, but the LastAddedRowIndex is problematic if you're trying to add row tags along with the values.