This seems like a good timing to start such a thread.
Secret Santa
After releasing Secret Santa on the App Store exactly 5 years ago,
I am happy to announce that the app is now available on the Google Play Store.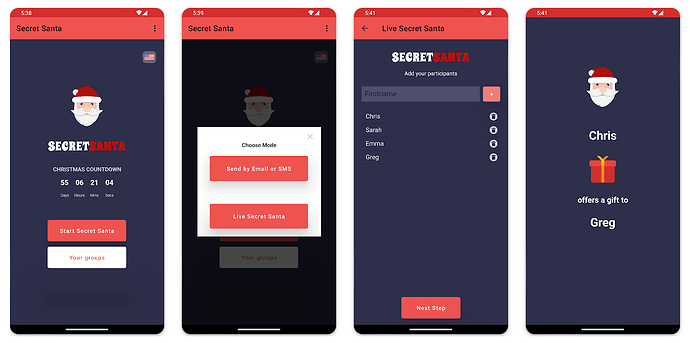 The app is free to download.
Secret Santa for Android is available in English, French, Catalan, Danish, Dutch, German, Italian, Portuguese, Spanish, Swedish, Russian and Ukrainian.
More languages coming soon.
Working on my first Android app was quite challenging but a fun process nonetheless.
Looking forward to seeing other Android apps made with Xojo.