Xojo 2020 Release 1 is now available for download! With 347 changes and improvements, this release adds the highly anticipated new web framework. Developing web apps with Xojo now provides a much faster and more robust user experience!
This release is immediately available to all current license holders. Additionally, if your license expired on or after June 1, 2020 and today you can also build with 2020r1.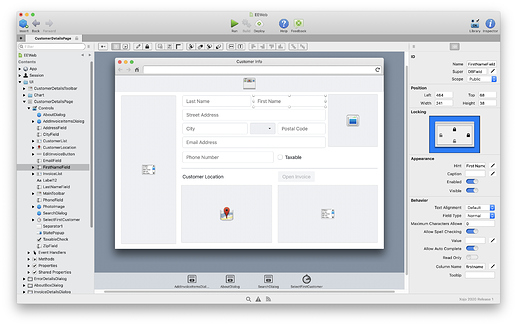 Some of the new features in Web Framework 2.0 include:
Xojo Web Apps are faster, more responsive and more robust
Controls now have an all new modern look and feel
New controls added include Breadcrumb, Pagination, DatePicker, ComboBox, Chart, PagePanel, TabPanel, AudioPlayer
HTTP/1.1 Compliant Server
Support for Bootstrap themes
Choose a layout mode between Fixed and Flex
FileUploader has been rewritten and is more flexible
Server connection monitor that keeps an eye on the server connection so a user can see dialogs with custom trouble messages
Xojo Cloud New Features:
Now has automatic load balancing to support more users
Apps are now 64-bit standalone applications
Xojo Cloud allows you to point domains at individual applications
More new features in this release include:
Generate PDFs using standard graphics commands
XojoScript has been updated to support API 2.0
Save and load compiled XojoScript to save compilation time between application sessions when your scripts don't change
Draw your own custom headers for the Desktop listbox
Large projects load much faster
The Linux IDE can now use OS theme control heights automatically
HTMLViewer improvements including JavaScriptRequest Event to allow communication with the browser
View full release notes.