I tried to install 2023r2 and it will not allow me to change the drive location for the install.
My D: drive crashed last night, and I lost all the data on that drive, so I am going to have to use another drive or use the C: drive for the install, and, due to the D: drive not yet being replaced, I cannot install the latest version of Xojo bc I get this gem: [pic]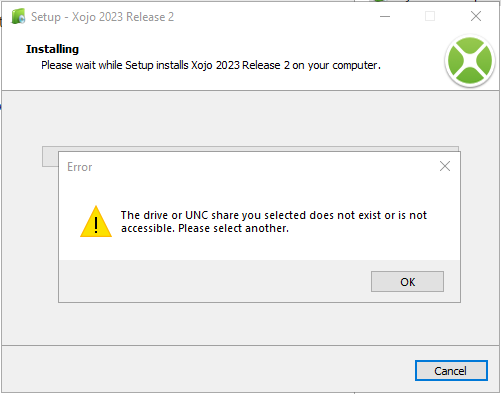 Usually, there is one screen in an installer that allows manual selection of the preferred folder.
Also, by default C: is now my preferred installation folder. It's still not working with this setting in place.
Thanks to all who can assist.