To print all Columns (get all of them in the page/Landscape mode), I need to resize to 55% in MacOS.
But, I checked twice, ut I do not saw that under Windows.
Screen Shot (Page Setup on MacOS):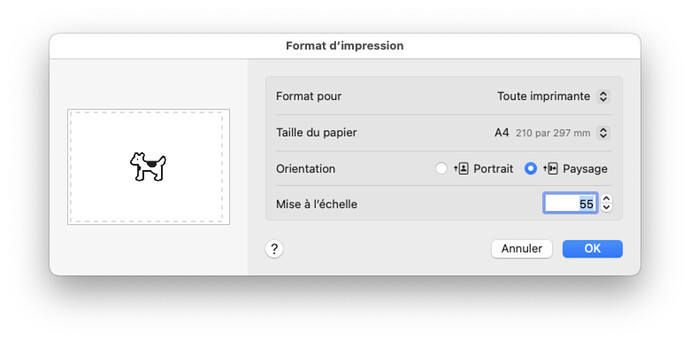 Mise à l'échelle means Resize by (55 here, so 55%).
Ideas and hints are welcome.