Hi, I'm coding a simple calendar based on 7 days displayed at time.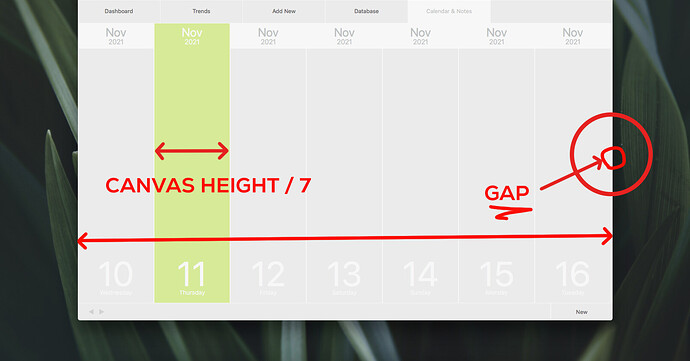 To achieve the result you see here I just implemented SimpleDraw 2018 but I'm getting a really frustrating issue cause my
DayBox.Width = ObjectClass.Width = Window.Width / 7
gives not a precise result while rendering the screen. Sometimes it does sometimes it doesen't.
I also tried using DOUBLE values rather than ITEGER ones but nothing.
Somebody with a higher exp than me may be able to tell me if the "frustrating gap" it can be resolved.
Thanks you all for reading and solving.