I'm using the following in the opening event of a Web 2.0 Listbox to achieve cells with the required vertical size.
Var row, col as Integer

me.ColumnCount = 3
me.Height = 380

For Row = 0 to 20
  
  Me.AddRow("")
  
  style = New WebStyle
  
  Style.Value("padding-top") = "0"
  Style.Value("padding-bottom") = "0"
  Style.Value("padding-left") = "2"
  
  For col = 0 to 2
    
    Var cellRenderer As New WebListBoxStyleRenderer(style, "Hello World!")
    cellRenderer.CellOnly = True
    Me.CellValueAt(row,col) = cellRenderer
    
  Next
  
Next

The results are as expected: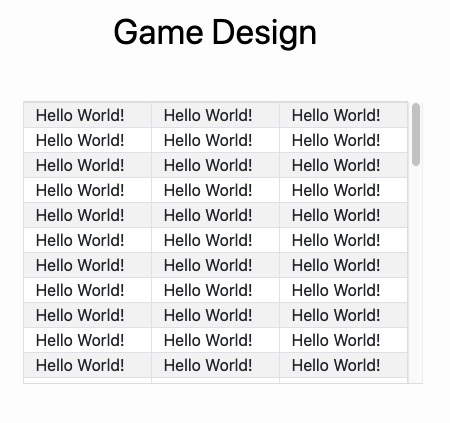 But when I scroll down it appears like this: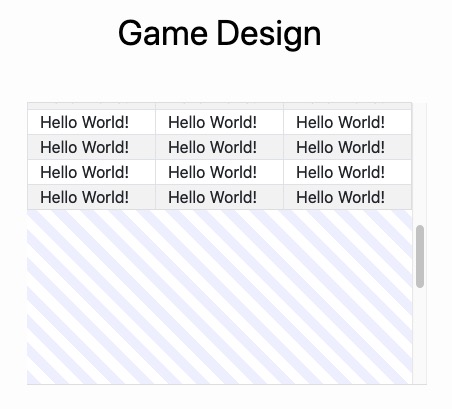 Upon investigation I found the culprit here:

If I make the following change using the browser inspector I get the desired result: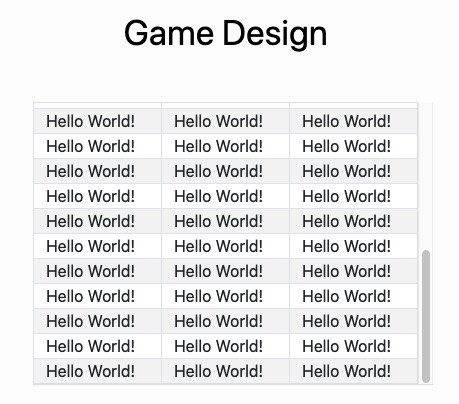 Anyone have any idea how I can change this parameter from my Xojo code?
Geoff, Greg any thoughts on making this change in the native control so CSS padding can easily be used in the future ??
Thanks
Bart