Hi everyone!
I've released an update to VersionTracker, my free app that builds change logs for developers. Designed to fit any workflow, language, or platform, VersionTracker can simplify your release process.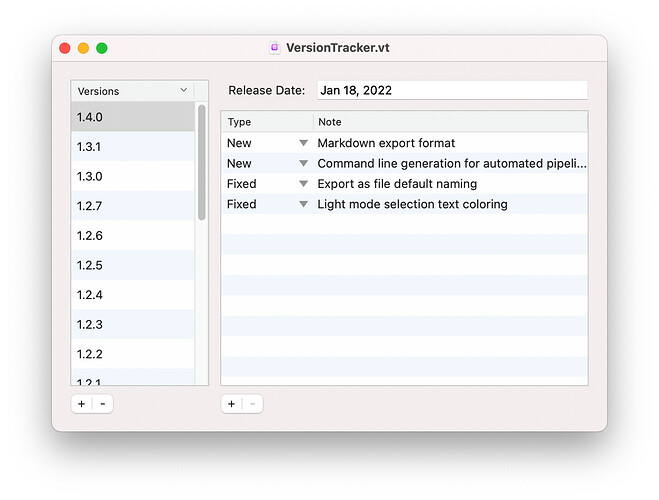 This version includes a new Markdown export format!
Additionally, this version also includes the ability to generate export formats by command line for automated pipelines. The documentation for how to use this can be found under the Help menu.
Changelog
New: Markdown export format
New: Command line generation for automated pipelines
Fixed: Export as file default naming
Fixed: Light mode selection text coloring

More information: Strawberry Software - VersionTracker
Best wishes,
Tim Parnell