With the program I'm creating, it is possible to show various webpages in a TabPanel.
Works fine with API1.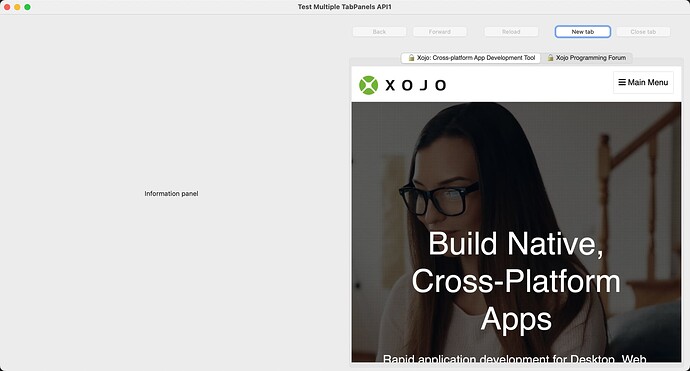 But after I converted the program to API2 showing webpages in a TabPanel no longer works.
The whole TabPanel is invisible.
This problem is in macOS and in Windows.
<https://xojo.com/issue/68039>
I hope that Xojo will look into this case and solve it asap because this will prevent me moving to API2.