For fun, I downloaded the example there:
and fire it. I selected (as you can see) a .sqlite file: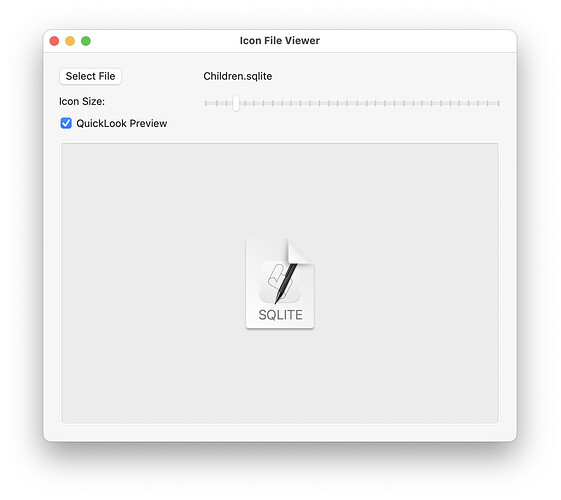 Here's the icon of that file in its Finder window:

Looks to me as an AppleScript Editor document Icon (I never saw it before).
Yes, this is a LibreOffice document icon.
FWIW.