I was fooling around with the Shell, and fall into a trap.
I fired the Example "Interactive Shell", put my command and get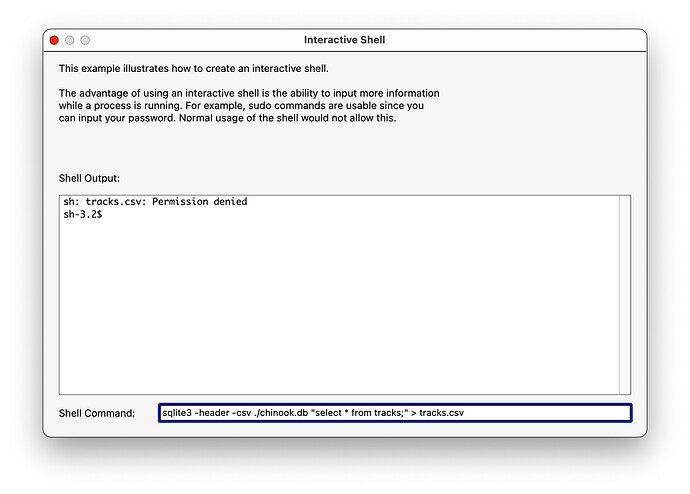 In my project I get error= 1; or "The Shell is closed…" if I check if it is running.
The Documentation code below works until I modify it (see code below):

Var s As Shell
s = New Shell
#If TargetWindows Then
  s.Execute("dir")
#ElseIf TargetMacOS Or TargetLinux Then
  s.Execute("ls -la > liste.txt") // I add " > liste.txt"
#EndIf
If s.ExitCode = 0 Then
  TextArea1.Value = s.Result
Else
  MessageBox("Error code: " + s.ErrorCode.ToString)
End If

Without my addition ( > liste.txt), the code works fine.
Advices are welcome.