I have searched for forum for issues with adding a Toolbar to a Window, but not found this obvious problem. Does anyone know a workaround? I have tried increasing the Window height, but it doesn't work.
Add a standard 300x300 Container to a Project, filled with fields top to bottom.
Add the Container to a Window which is set as 300x300 W&H, and 300x300 min/max W&H. Run.
The Window will appear correctly with the fields in their Container location
Add a Toolbar with icons to the Project. Run.
The bottom fields in the Container are now clipped off. You must manually resize to see these fields.
Without a toolbar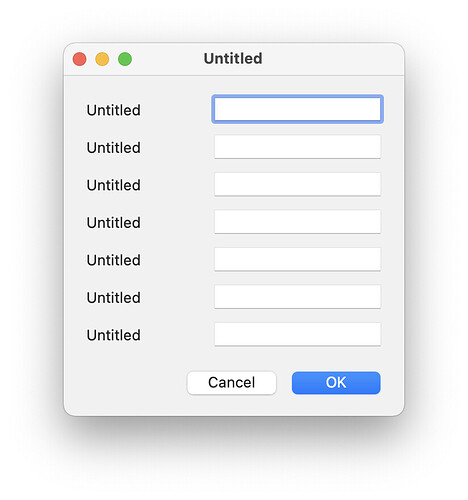 With a toolbar