I discovered today that if you click on the 1px outside of a TextField border, the TextField becomes transparent – even in light mode. In dark mode all controls are transparent, but in light mode that's not the case.
This weird behavior caused a visual display glitch with a project I'm working on.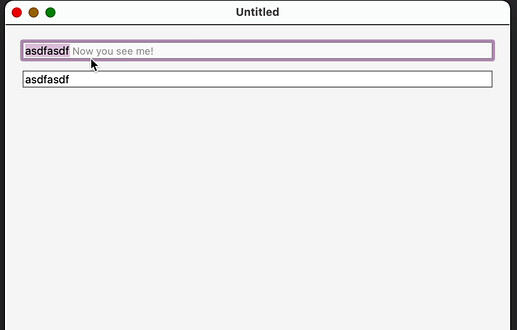 The TextFields are Transparent: False. The text is drawn in Window.Paint. Resizing the window after the glitch happens fixes the visual.
See the video, the demo project, and enjoy!
Happy coding, everyone
Project: https://tim.gdn/xiHSV
Video: https://tim.gdn/xiHSV/test.mp4