How do I switch my whole app from Dark to Light Mode and vice versa with NSAppearanceMBS? The code of the NSAppearanceMBS:
dim t as string = NSAppearanceMBS.NSAppearanceNameVibrantDark

dim a as NSAppearanceMBS = NSAppearanceMBS.appearanceNamed(t)

if a = nil then
  MsgBox "No Appearance with that name?"
else
  NSAppearanceMBS.setCurrentAppearance a
  NSAppearanceMBS.setAppearance(self, a) // apply to window
end if

produces very odd results in complex windows. And only one window is switched: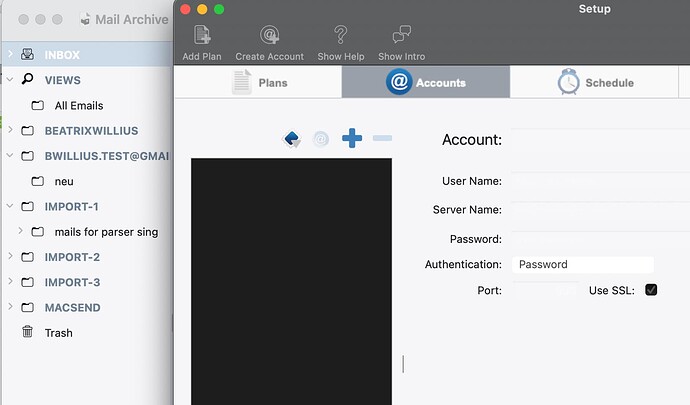 The main window in the background of the screenshot doesn't switch modes at all. The window in the front of the screenshot uses custom colors so that the grey background is okay. But why do the listbox and the checkbox look okay while all the labels are not okay?