1st of all please apologize: I am a total newbie on Xojo, who has not programmed for over 25 years and I am also not a native English speaker!
I want to write a program which should display some files from the Application folder with their icons and their filenames in a listbox.
Therefore I downloaded MacOSLib 2 (64 bit) from Github (from sergesd) and soon was successfully able to paint a files icon into a canvas object.
But when trying with the listbox it only paints the icon into the first column of the last visible row!
I am using the listbox CellBackgroundPaint Event and I can see it working in all visible cells, because before painting the icon it does a g.FillRect.
Why does g.Fillrect work in all the Cells an the following Command which draws the icon only in the firt column and last visible row?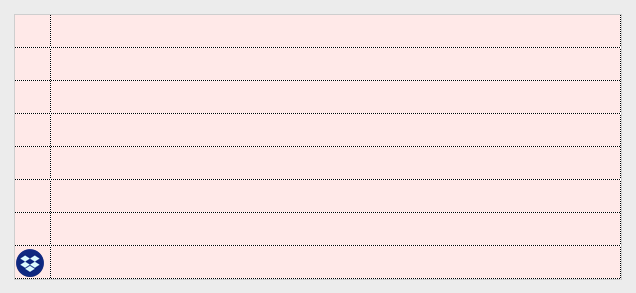 That is the code within my CellbackgroundPaint Event:
if Icon <> nil then

 //set background color
  g.ForeColor = RGB(255, 0, 0, 229)
  g.FillRect 0, 0, g.Width, g.Height

  //draw icon
  Icon.Draw g, 0, 0
  
end if
I really appreciate any help on this. I have already spent hours fiddling around with no success so far.
Thank you very much.
Christian