Hello all,
I want to create a SQLite database for a project. I used DBBrowser for that purpose, version 3.12.2. I just can't add a foreign key using the interface. Here is an example: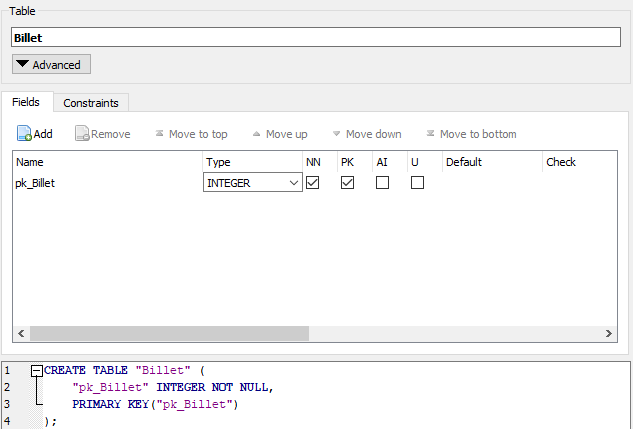 I want to add field named fk_Util that will be a foreign key to Table Utilisateur field pk_Util. I add the field as an Integer. This is what it looks like now:


All is fine at this time. Then I want to add a Foreign Key Constraint, so I switch to the Constraint Tab:
This is where the issues lies: I can' add the Table and Field names this field is related to either in the column called SQL nor in the script at the bottom that is graciously created for me.
If I click OK then I get an error message:

Hum, I figured out myself

.
Is there something I am doing wrong ?
Thanks