Dim myFolder As FolderItem = SpecialFolder.GetResource("Rainfall_Distributions").Child(Filename )
saying this item does not exist. I have another app with essentially identical coding and it works beautifully. Essentially I am copying or creating a settings and data storage file in the documents folder of the app.
To top it off I am getting this error message that does not seem to be related but then I do not know.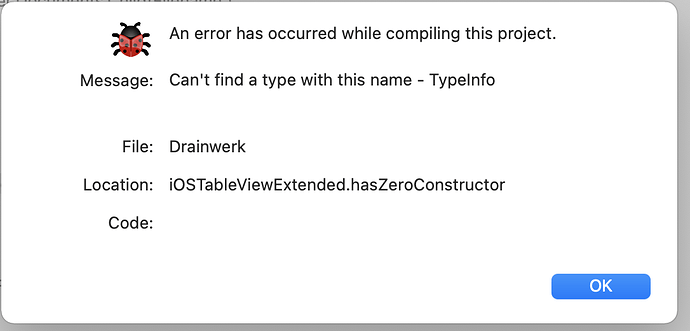 I have redone my copy files to make sure the file name in the Child(Filename) existing amounts the all the files aI am copying in.
Thanks in advance for any help!