Indeed this is very sad news. My condolences and heart go out to Stéphane's family and friends.
May his soul rest in peace .
My deepest condolences. My thoughts are with his family and all his Xojo friends and colleagues who must be in shock at the moment.
Very sad indeed, my heart goes out to his loved ones and of course all of the Xojo team who had Stephane in their lives every day - you must all miss him.
Whenever I was with Stephane it always struck me how much attention he paid, even when you might think his thoughts were elsewhere. Of course he was always representing Xojo at conferences but during the many times we spoke or I saw him speaking to others he would always say something which made me think 'wow' he was really listening, observing and was interested. It's a rare thing and I will will always remember him for that.
I took this photo while we were out one evening in Austin - its a picture I love and is in my album of favourites.
Santé Stéphane!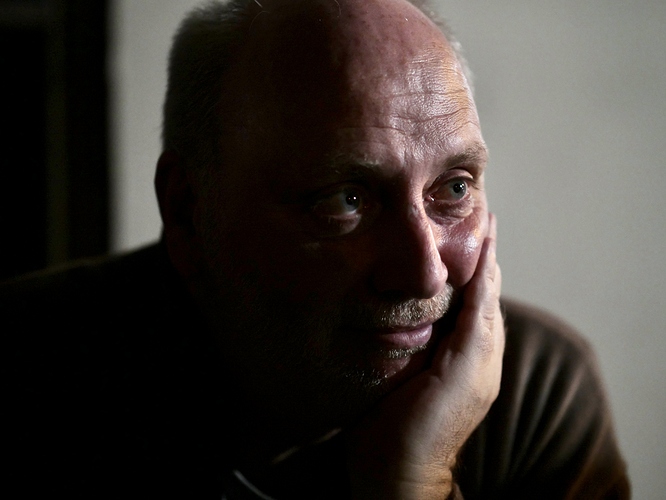 Such sad news, pass on our thoughts and best wishes to his family and the team. Thinking of you all.
Very moving words, as always, Yousaf! Thank you!
I did not know Stéphane very well. We only exchanged a few words during conferences, but from that small exchanges I fully agree with your description.
Besides his death way too early in general and the consequences arising from it, what bothers me most is his mother has to survive him. No parent wants to face that fate.
Could I suggest to create a fund raising site to collect a bit of money for a farewell flower bouquet or anything to send his family a sign that we are missing him too? This will not alleviate their burden but shared suffering is half suffering, as we say here.
R.I.P.
That's a great picture, Yousaf. I have saved it to my photo library.
To all that have posted on this thread, I wanted you to know that a long-time friend of Stéphane's will be translating all of these messages into French for Stéphane's mother to read. I'm sure she will greatly appreciate hearing all of your kind words.
Also, thanks to the suggestion of @JulianS, we have dedicated our next release (2020r2) to Stéphane and have added a message of dedication to the about box.
R.I.P. Stephane. I had the delight of spending several hours talking with him at XDC in Denver. He was a most wonderful person. I had hope to meet up with him on our next trip to Europe, but travel is now too difficult. He left a great impression with me and I will miss him too. We are all better people b/c we had the chance to know him. God Bless.
Adieu Stéphane. Nous étions les premiers en France à utiliser XOJO appelé jadis RealBasic. Nous nous connaissons très bien à travers nos correspondances. Je suis très triste d'apprendre ton décès. C'est tout un pan de ma vie qui s'en va.
Jules JACQUOT
This is a great photo. May I keep a copy?
Since I cannot get to Stéphane's funeral (due to COVID-19 travel restrictions) I will be spending a little time at a quite spot near my village to think of Stéphane on Friday. There is a chapel near that spot so I'll lay a token there for him.
This is so sadly surprising…
I met Stephane years ago in Paris where he gave me valuable advice. I can tell he was very kind and attentive.
The funeral may not be doable, but if anyone gets the address of the cemetery, we may stop by the next time we come to France and light a candle for him.
Salut l'artiste
Tu vas nous manquer.
Au revoir Stéphane !
Avec Cécile nous t'avons bien apprécié…
I am very shocked by the news. I had the pleasure to meet Stéphane at some conferences and we always had good conversations. I wish his family much strength. My sincere condolences.
I'm so so sorry for your loss, but our collective loss as well. May light perpetual shine upon him.