In my quest to make cross-environmental programming easier, I wondered if I could create three TextField's (one DesktopTextField, one WebTextField and one MobileTextField) as Properties in the same Class with the same Name.
Normally this would be impossible within the one Project's environment, but since each Property would only be used in each respective environment (Desktop, Web or Mobile) and never more, due to be setting the Include In Attributes to that environment only, why can't I have the three Properties with the same name?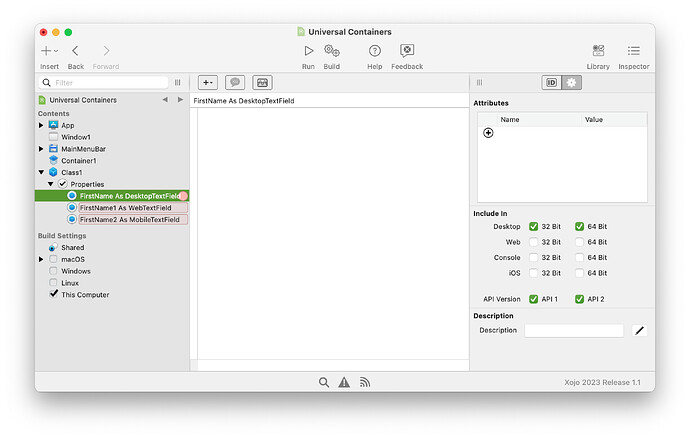 Currently I have to define each Object at the start of each Method, leading to much duplication. This way I would be able to define these Properties once in the Opening Event, then use them in any of my Class' Methods.
Is there a fix, a workaround or a better way?