I found another problem with Xojo 2017 Release 1.0. My app is able to print out address mailing labels from a list of names and addresses stored in an SQLite database.
I use a modified version of the Example Printing Project that comes with Xojo called Labels under Example Projects/Printing and Reporting/Printing folder.
The code works fine when compiled on a Mac, but when I compile it for Windows and run it on a Windows 10 machine the formatting is completely off.
See Photo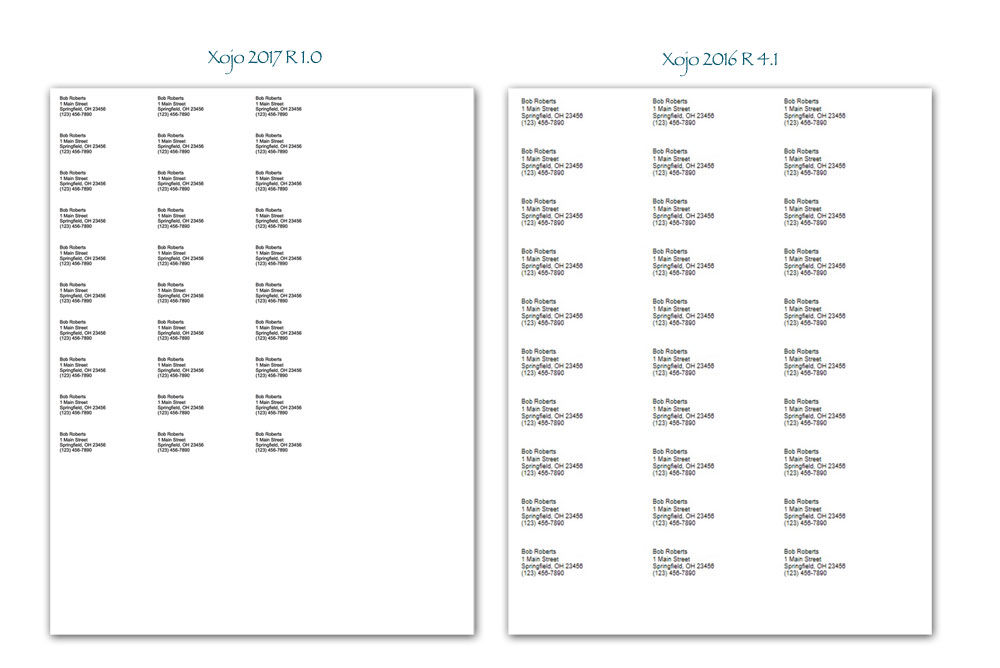 It does not appear to be formatting correctly to the paper size or something. No matter what I do with the code, I can't get it to print correctly. It's just really messed up, and sort-of frustrating that something that was working fine is no longer working properly now.