MWX: Aqua Swatch 2.0.3 now available for macOS Monterey.
Ohanaware Co., Ltd. are very proud to announce the immediate release of Aqua Swatch 2.0.3. A minor update to their popular system color and icon swatch application for Apple's Aqua user interface.
Aqua Swatch makes it easy to view system colors and their variations, allowing developers to pick the most appropriate colors for user interface elements in their Mac applications.
Aqua Swatch contains a swatch for NSVisualEffectView's materials, which helps to preview and compare the materials against Apple's own applications.
System icons are also listed in Aqua Swatch, aiding developers to view and choose from a variety of artwork that's consistent across different OS versions.
Aqua Swatch 2.0.3 changes.
Adds 20 more graphics found buried in the system.
"Recently Added" category to highlight the 20 added images.
Now uses OWStoreKitBridge to handle App Store receipts (OWStoreKitBridge - Integrating the Mac App Store with Xojo)
Wrapped with App Wrapper 4.4 Beta 1
Minimum OS now set to High Sierra.
Aqua Swatch was built with Xojo in conjunction with the Ohanaware App Kit, and wrapped with App Wrapper 4.
Compatibility
macOS 10.13 High Sierra ~ macOS 12 Monterey
4GB of RAM.
30MB of disk space.
Pricing and Availability
Aqua Swatch is available today from the Mac App Store. Aqua Swatch is freeware.
Aqua Swatch Product Webpage
https://ohanaware.com/aquaswatch/
Screenshots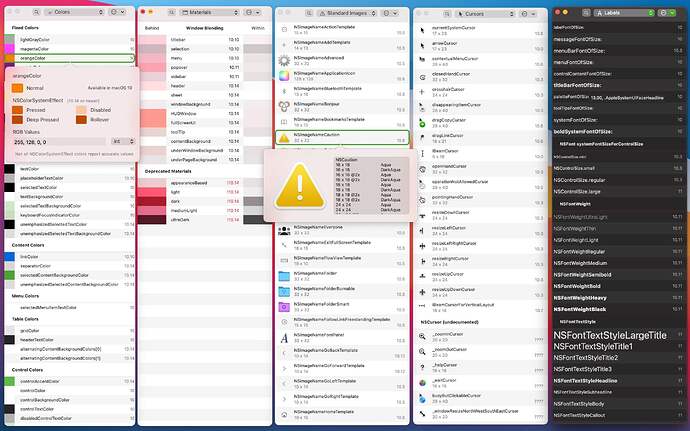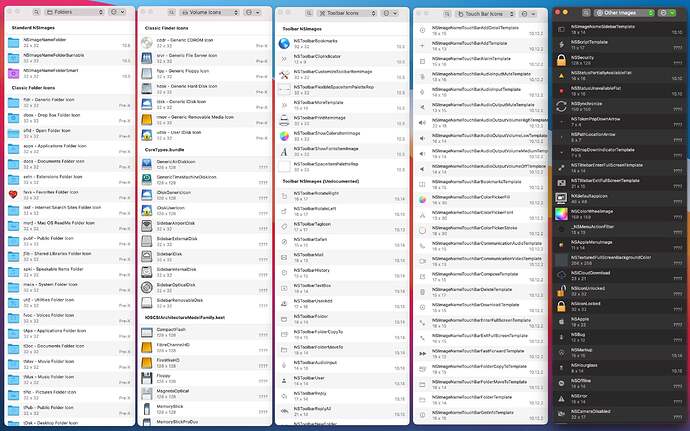 Icon