According to the documentation, in order to set the background color of a mobile screen you have to create a ColorGroup and then set the MobileScreen.TintColor to that color group.
I have created the ColorGroup which is named Engauge.
I have set the Mobile Screen TintColor property to the Engauge ColorGroup but screen is still white.
I have also set the TintColor property in the MobileScreen Opening event and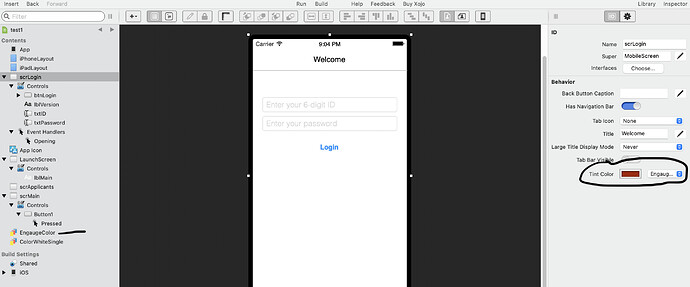 the screen is still white.
See attached picture
Am I missing something?
Any ideas?