I locked a project, its parent folder and loaded that project in 22r1. Xojo says nothing until the project is fully loaded. I do not tried to modify it.
this screenshot says nearly all: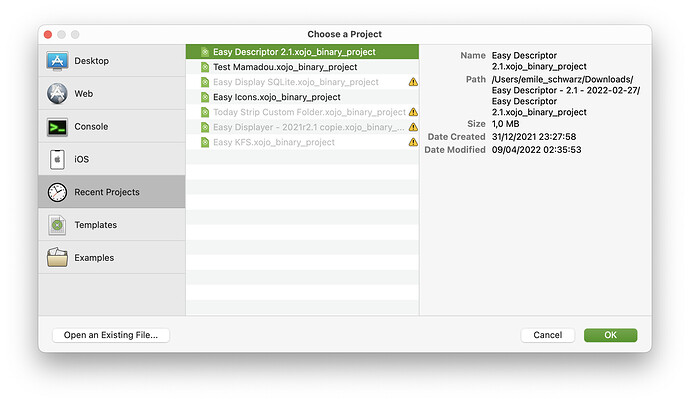 I was awaiting a locked icon at least below the project specs.
Nota I love to see the offline projects as greyscale entries ! I do not have that hard disk handly, so I do not know if they became black ("loadable") when the HDD is online (without Xojo reload).