Location on Picture 1.0
for Xojo 2020r2.1 targets Desktop Windows, Linux, macOS
location on picture is a plugin control to show locations on static images.
it can show a location as filled colored circle, as icon, it can draw tracks by provided points,
it have mouse over to show locations name, it provide also click events for locations.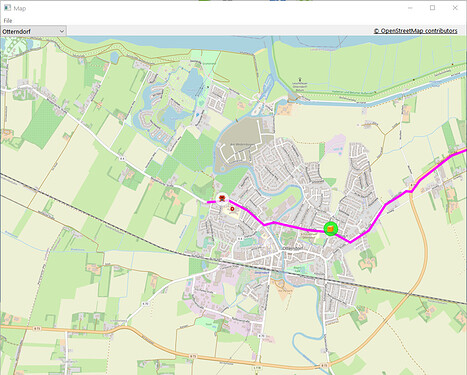 download
location on picture xojo example app zip
donate paypal.me/drmaschine
example screenshot to get latitude & longitude before image export.

you need to save the map in Maps sub Folder plus a textfile with minimal data.
then add the name into the city map combobox.
(it use a build step to copy this files at build.)