I am working on an own libusb implementation using declares. So far, basic device retrieval/connection is working nicely, including hot plug callbacks.
Getting deeper into device communication, I have issues defining the next steps to get the endpoints.
The first part of the Config Descriptor looks quite ok: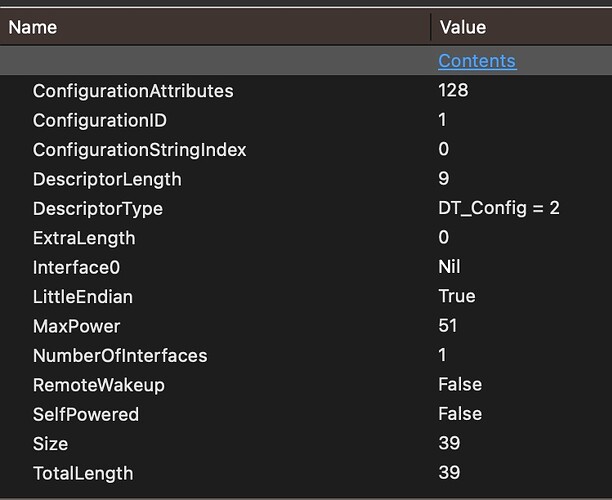 Following MaxPower in the structure is an ptr to an array of libusb__interface structures, if I read the docs correctly, and looking into the contents of the config descriptor there could indeed be an address starting at byte 16:
But if I take the address at 907D0000 and try to fetch the memory contents,which should be a ptr to an array of libUSB interface descriptors (one in this case), there's no valid data here. All zero.
Any ideas where my fault lies?