Hello,
After converting many programs to API2, on a program I have received an error by not converting an Int32 to a Double. I usually just get warnings and not an error. Has anyone else seen this error before?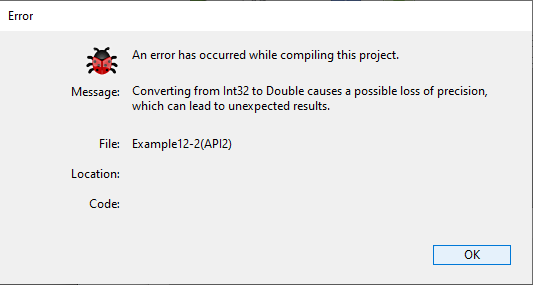 I don't know which parameter to fix as it causes an error and doesn't provide suggestions as to where the error occurs in code.
Does anyone have some helpful suggestions?
Edit: This is with Windows 10, Xojo 2020 R2.1