Hi,
I'd like to present my imageBrowser class and I'd like you guys to check the demo out.
In a nutshell: This class enables you to show any kind of images a scrollable environment featuring:
auto image scroll
drag and drop
drag reorder
insert/remove animating
and other things.
It's in pure RB code apart from the fading effects however the only supported platform is still OSX. I'm currently
working on an optimized Win version but this will take a while.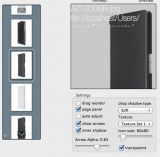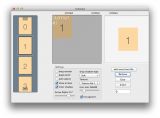 Your feedback is much appreciated.