I have a nice complex window with 30 containers and classes. Sometimes I need to show the usual error message. Sometimes the code has an unhandled exception and an "error report" window is shown. Somehow I can manage to show both at once and neither window can be clicked. The end result is like this: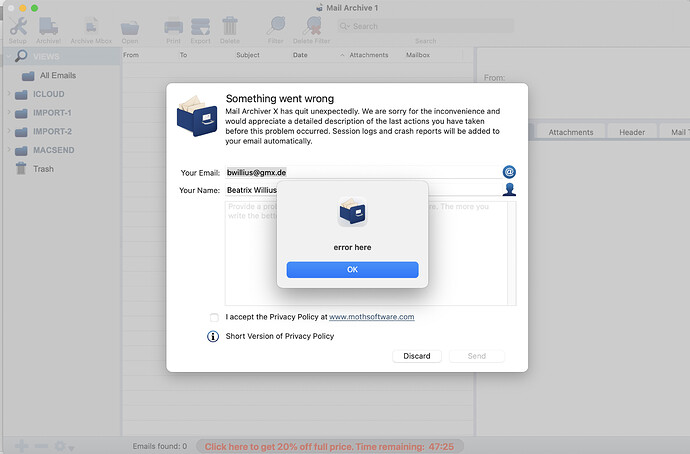 The error message is a message dialog:
dim theAlert as new MessageDialog
theAlert.Message = theMessage
theAlert.Explanation = theExplanation

if Button <> "" then theAlert.ActionButton.Caption = Button
call theAlert.ShowModal

if theThread <> nil then theThread.resume

The error report window is shown like this:
theErrorWindow.ShowModalWithin(theWindow)
I'm not using any threads here. I made the unhandled exception in a code with a timer.
Does anyone have an idea how I might fix this?