Hello everyone,
I have a problem want to help. Ex: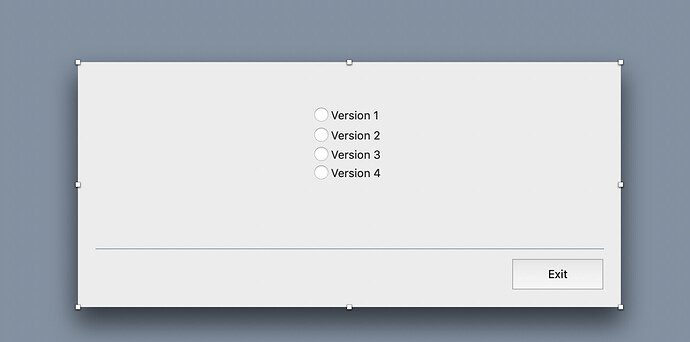 I have a list 4 item like image. I want to make the radio button in UI by code when Window load.
How i can do this with xojo, or any solution to do this, can you suggest to me.
I read any document of radio button but I don't see document how to create UI Item by code.