I have a medium size application that runs on my PC-Windows without any problem.
It had worked for many years on Mac as well, but suddenly I`ve found a very weird thing.
When I open a large example the application on my Mac crashes silently. Both compiled and debugging.
After some time (when something crashes silently it is difficult to debug) I detected the line that produces de crash: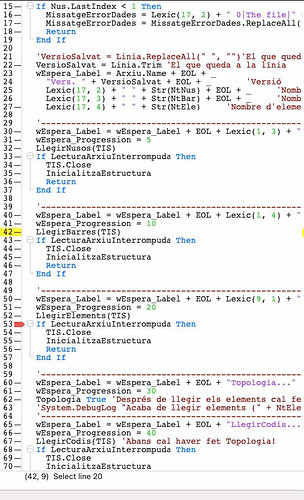 It's the line with the Breakpoint.
But curiously this line has been used twice before with no problem.
When the application crashes on the line "If LecturaArxiuInterropuda then" the only thing I have is the report to be sent to Apple.
This report is very long but it begins with: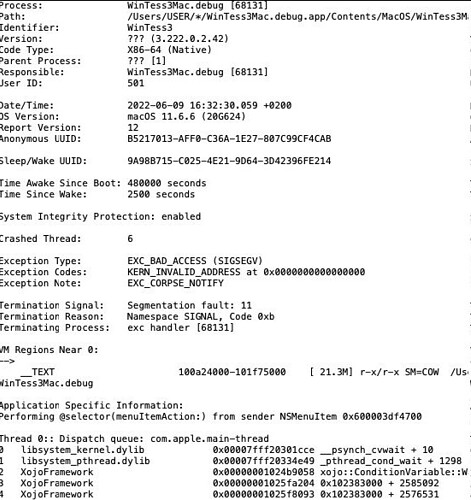 Unfortunately this report says nothing to me, but my hope is that somebody can find something in it that helps me to know what is happening.
Can anyone say something to me about this?
Thanks in advance.