This might be round a bout. First I'll explain what I'm trying to do. Because that is the ultimate goal. Then ask my questions about the different methods to possibly get there.
I'm builing essentially a very large XY plotter using robot motors and a xojo app running on Raspberry Pi. The gpio stuff is handled and motors move fine. What I'm trying to accomplish now is getting my artwork which is an SVG file, into the series of coordinates needed to make the motors draw the thing. I already have code that moves the motors to draw stuff. And so what I need now is to convert SVG path commands into a series of coordinates along the line so I can move the motors along.
I wish I could post a video here. But just to further clarify, it draws this spiral programatically and the speed of the pen movement is consistent even as it gets larger and larger. This is done by constantly calculating the distance math per cycle. (Ignore the bumps, it's because of interia due to the plotter not being bolted down)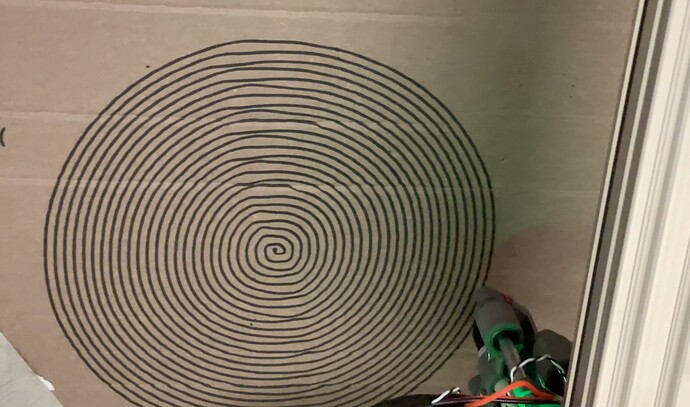 So the most straight forward way of getting these coordinates that I've found is to use some javascript methods built into CSS or the SVG DOM of a browser as described in these two links:
Essentially, if I could, I'd call path.getPointAtLength() to return an SVGPoint with x & y coordinates. I'd also need to be able to call 'paht.getTotalLength()' to get the total distance so I can itterate through it in the appropriate steps for the scale I'm working with. So this could all work, but I'd need to be able to pass my path information to the web api and get the values back from the web api.
I looked at the source code for Graphics.DrawSVG. That's a rabbit hole I don't want to go down. Modifying that code seems much harder than hacking the web api.
There might be other command line methods I could run via shell.
Thanks!!!