OS: Windows 8
Xojo: Xojo 2015r1
Steps: Run the attached project. These controls instead of being transparent take the color of the window background. When no backdrop picture is used, it looks transparent, but over a picture it looks terrible.
On Mac, these controls are transparent.
Labels can be made transparent with the transperent property, but it is not available for these controls. A workaround is possible for GroupBox with a label, but for Slider, RadioButtons and Checkboxes, it is impossible.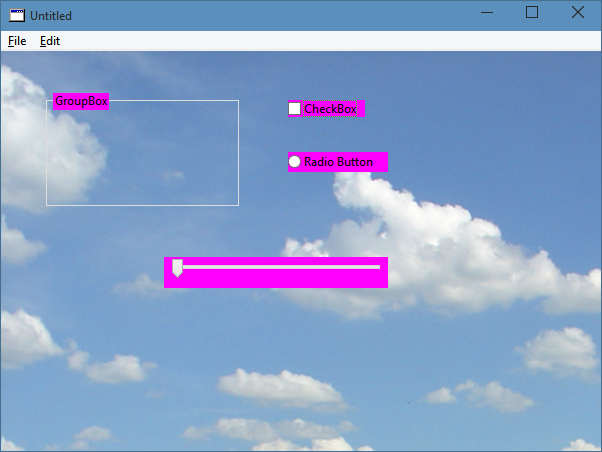 I remember seing this in the forum before about GroupBox, but apparently no bug report was filed.