I have a preferences pane inside a tab panel. Inside this pane is a set of controls that should only be enabled if you explicitly check a checkbox at the top. I want them to be visible, but greyed out, until the checkbox is checked.
Using groupbox.enabled, I can enable/disable the controls, but they always appear normally.
With groupbox.visible, I can hide/show the controls, but then you can't see them until you click the box.
I can sort of simulate this using the checkbox .enabled and .transparent properties in the checkbox's Action event, but then all the labels for the controls remain black, they don't grey out with the controls themselves:
if me.Value = True then
  gbEEPROMSettings.Transparent = false
  gbEEPROMSettings.enabled = true
else 
  gbEEPROMSettings.Transparent = True
  gbEEPROMSettings.Enabled = false
end if

This is what the window looks like when it's "greyed out":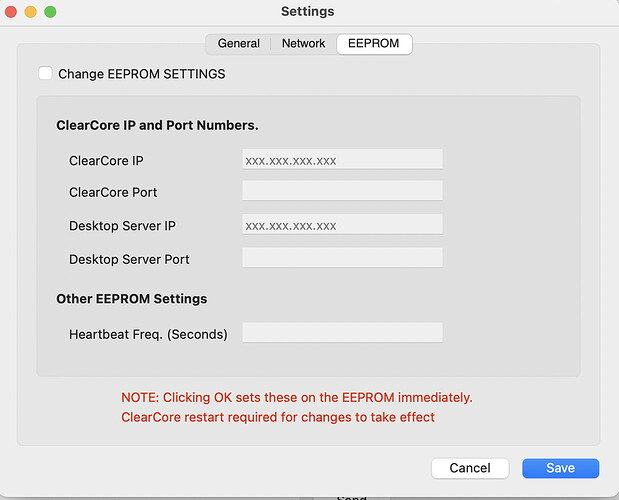 and this is what it looks like when the "change EEPROM Settings" button is checked: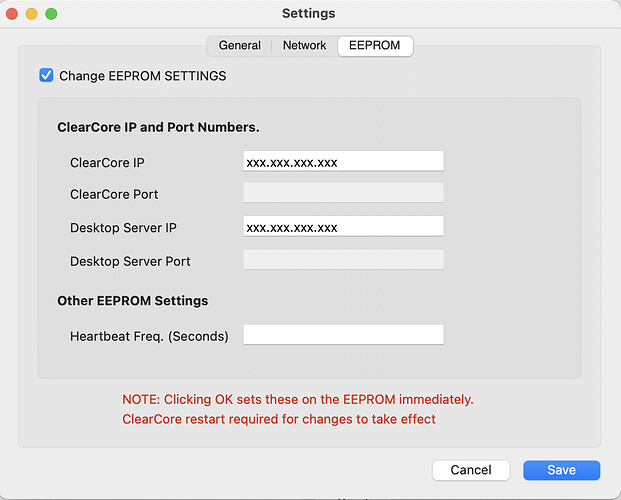 Aren't all the controls in a GroupBox children of the groupbox? I would think that setting the transparency for the box would set it for all children as well, no?