Database exceptions no longer go into the debugger on Monterey for me. The code is quite simple:
GmailDatabase1 = New SQLiteDatabase
dim GmailFolderitem as FolderItem = SpecialFolder.Desktop.child("blabla").Child("account.db")
GmailDatabase1.DatabaseFile = GmailFolderitem

If GmailFolderitem.Exists Then
  
  'database is there, just connect
  try
    GmailDatabase1.Connect
  catch err as DatabaseException
  end try
  
else
  'create database and table
  try
    GmailDatabase1.CreateDatabase
    
    Dim sql As String = "CREATE TABLE ""GmailData""(""MessageID"" Text PRIMARY KEY, ""File"" Text NOT NULL, ""FileSize"" Integer)"
    GmailDatabase1.ExecuteSQL(sql)
  catch err as DatabaseException
    Break
  end try
  
End If

I screwed something up and the folder of the database didn't exist. On High Sierra I get dropped into the debugger when the exception occurs. On Monterey I get the great nothing: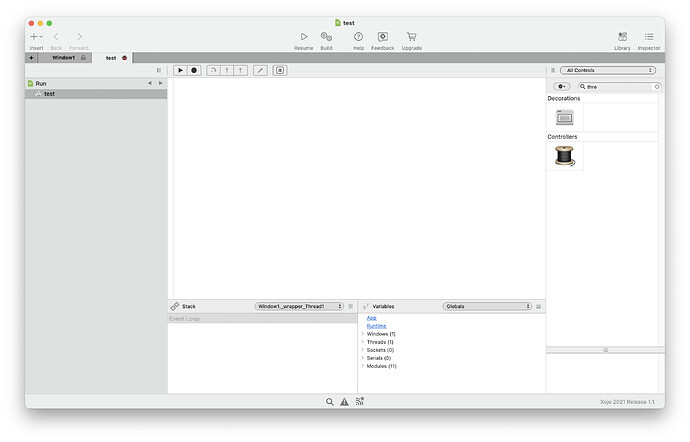 After clicking on resume I get to the break: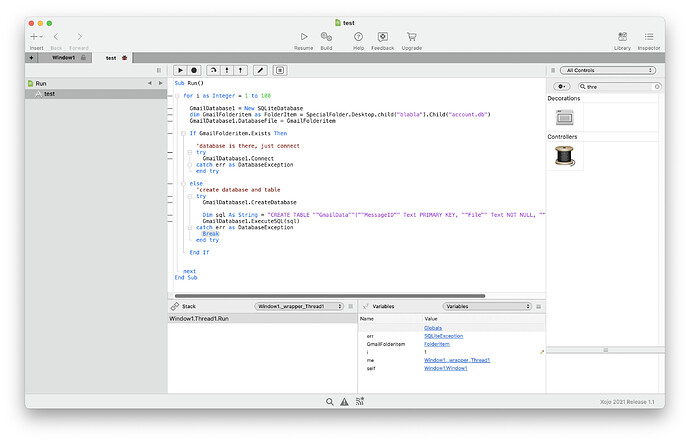 Using some beta of Monterey. Xojo 2021r1 and latest something. Problem persists between restarting Xojo.
Anyone else seeing this?