I'm trying to implement dragging a listbox row into another listbox row. I thought that's what the DropLocation is for.
I made a simple listbox with some values. Then I added another listbox to see the result of the code in DragOverRow:
Function DragOverRow(x As Integer, y As Integer, obj As DragItem, action As Integer, ByRef row As Integer, ByRef parentRow As Integer, ByRef location As DesktopListbox.DropLocations) Handles DragOverRow as Boolean
dim theLoc as Integer = integer(location)
ListBox2.AddRowAt(0, "x: " + Str(x) + " location: " + str(theloc) + " Row: " + Str(Row))
End Function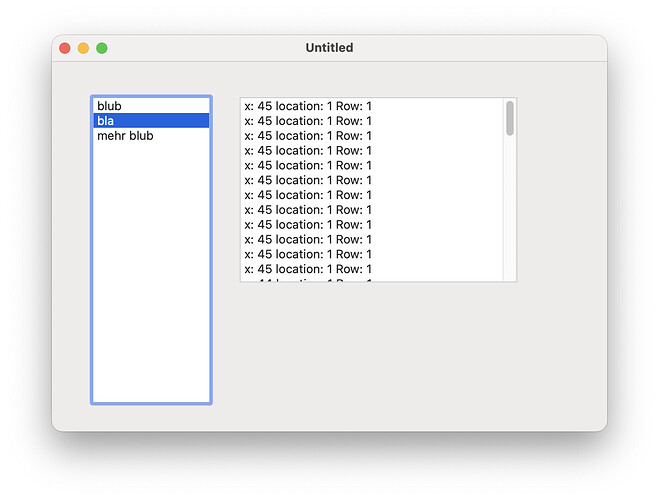 I slowly dragged a row down. The value for location, however, always stays the same. Bug or feature?