I'm using Ubuntu 20.4 on a Virtual Machine (Mac Intel). The DesktopHTML is not displaying anything. At first my virtual machine had only 1 GB of memory and it was displaying this message.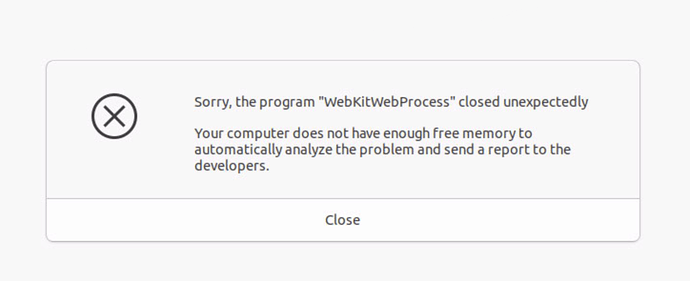 I assigned 7 GO of ram. I don't have the message anymore. The progress bar is displayed as a visual feedback when the content is loaded but nothing appears. How to check if WebKit is installed?
UPDATE: it's working with Linux Mint 19. So what is missing in Unbuntu ?