Hi all,
Overview:
I have a console app that is continuously eating memory while it operates. The number of Objects do not increase while the memory consumption continues to increase until my app stops functioning. I am using Sentry.io and I do not receive any exceptions. Additionally verified that I am using weak references to the Parent class to child socket class relationship.
I have code that I adapted from @Kem_Tekinay's post here from a few years ago. This is output along with other stats I am using to try to isolate this leak.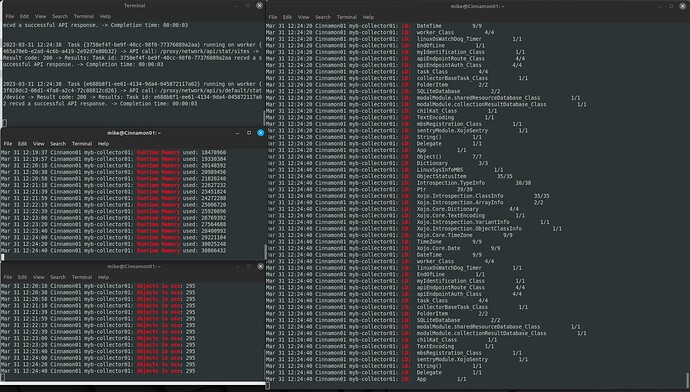 Here is my linux setup:
Linux Mint 21.1
12GB of RAM / 128G SD hdd space
Xojo 2022 r4.1 (linux)
This result happens on compiled linux versions and also in the IDE debugger
I know memory leak issues are not super easy to trap, but any guidance is always appreciated to what I have tried so far.
Thank you again
Mike