Hello all,
I am trying to code sign my new built app, for installing it on my clients mac.
I am following:
https://documentation.xojo.com/topics/application_deployment/apple_requirements/signing_your_mac_application.html
On this page it says:
Launch the Keychain Access app.
Click the My Certificates button.
In the list that appears, double-click the item that begins with Apple Development, followed by your name.
In the window that appears, look for the row titled Common Name.
Double-click on the value in parentheses to select it. That is your Apple Development certificate ID.
Select Edit > Copy.
Back in Xojo, go to Build Settings in the Navigator and expand the macOS item.
Click Sign. The Inspector shows the properties for signing.
In the Developer ID field, paste in your Apple Development certificate ID.
But I am stuck on number 7.
I can find The Built Settings in the Navigator, but I can only check the destination, not expand it.
please see image.
(please believe me when I say I have looked for it.)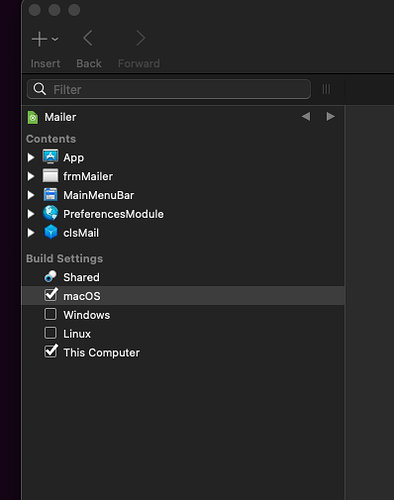 This is what changes when I select an other checkbox (Windows, Linux, this computer.)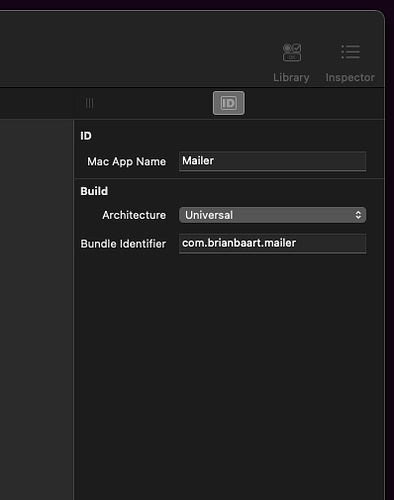 But there is no Sign text box or button to be found.
I am using Xojo 2021 R3
With kind regards,
Brian