In ChartDirector you can (must?) specify the Background Colour for the Chart as a Double.
I have been setting the default background to Transparent (&hFFFF0000) which gives a white-looking Picture background on my HTML-based charts when produced in macOS and iOS. But when the exact same code runs on Windows the background is Black. If I force the Background Colour to be White (&h00FFFFFF) on Windows the chart appears with a correct White background.
Why is Transparency showing as Black on Windows only?
Should a Chart background be Transparent or White or doesn't it matter?
Will a Transparent background create a smaller Picture than a White background?
Windows Chart: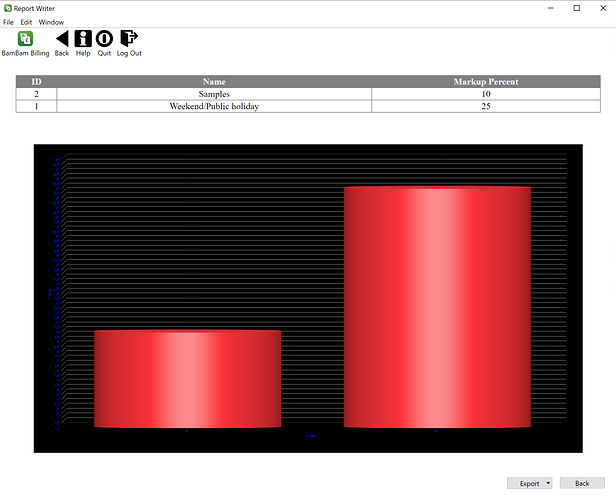 macOS Chart: