I tried building my first iOS app, but the compiler objected: A development profile is required when building an iOS application. But I have one.
Okay, so I headed over to Xcode to take a look at my settings there: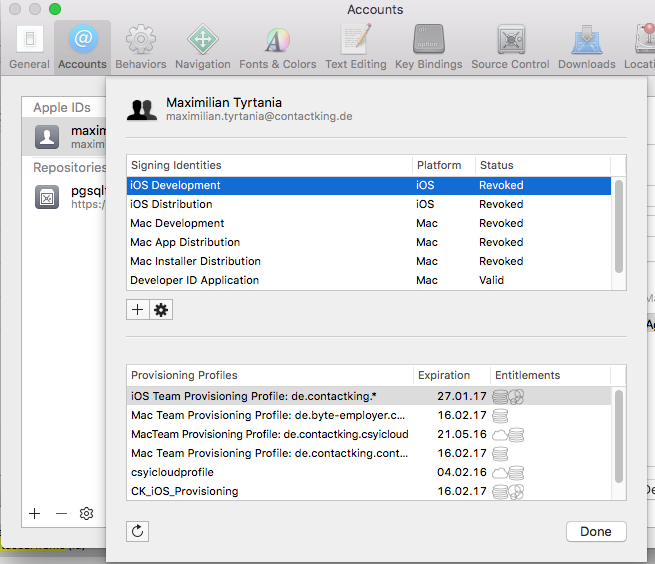 Hmm, status is "revoked", no idea why. Next stop is the Apple Developer Member Center:
I don't see where it is saying that it is revoked or how to remedy that. Does any of you guys know what to do here?