I'm developing a new control for my app that will have instances of a couple of DesktopContainers inside another DesktopContainer. I've made a small test project to illustrate my problem, see below: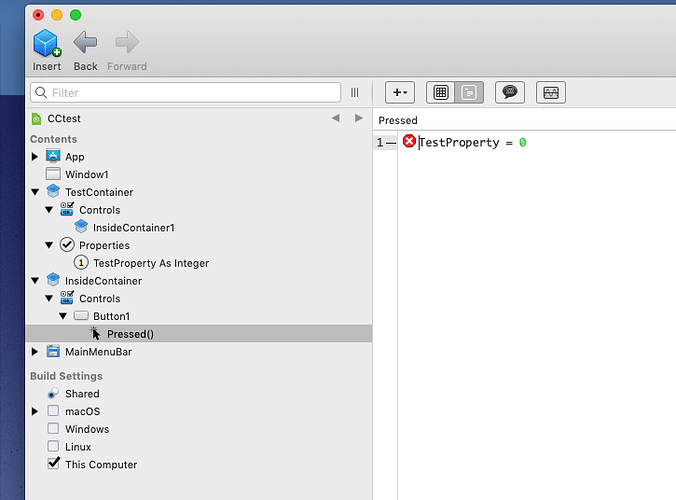 TestContainer has an instance of InsideContainer within it, and also a property, TestProperty. Now, within InsideContainer there is a button Button1, whose Pressed event is shown.
I want that button's Pressed event to be able to set TestProperty to some value, as shown, but whatever I do I'm getting compilation errors such as "does not exist" or similar. I've tried prefixing it with Self, or Me, or Parent, but none works.
What am I missing?