I am converting my DesktopRadioButtons and WebRadioButtons to RadioGroups. With RadioButtons I can position them as I need, both vertically and horizontally, fitting them into tight spaces. But with RadioGroups, they don't seem to wrap into the available space, leading to the latter options being chopped off.
For example, in the picture below, the top set are RadioButtons, but the below sets are both RadioGroups (horizontal then vertical), and neither fit into my Container.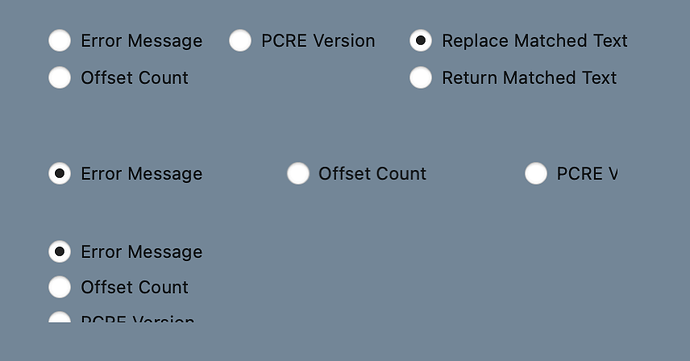 Is there a workaround?