This is my first experience with Build Step - Copy Files, and it isn't working.
I followed the example to deploy a desktop app with a SQLite database file, made sure to add the db-file to the build step and compiled the project.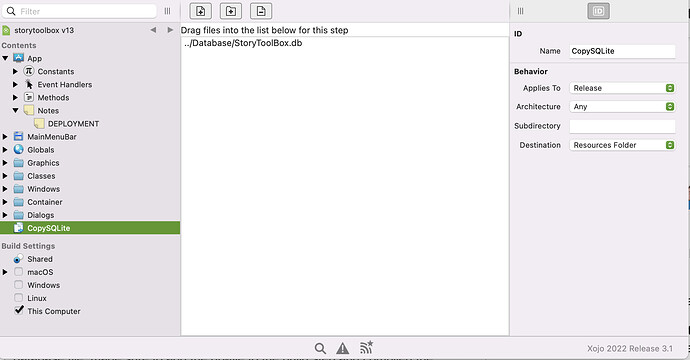 However the db-file wasn't copied to the ressource-folder of the compiled file and the program (obviously) failed to connect to the database.
After I added the db-file manually to the ressources-folder of the compiled app everything works as supposed.
Did I make an error somewhere?