If I have an email with quoting: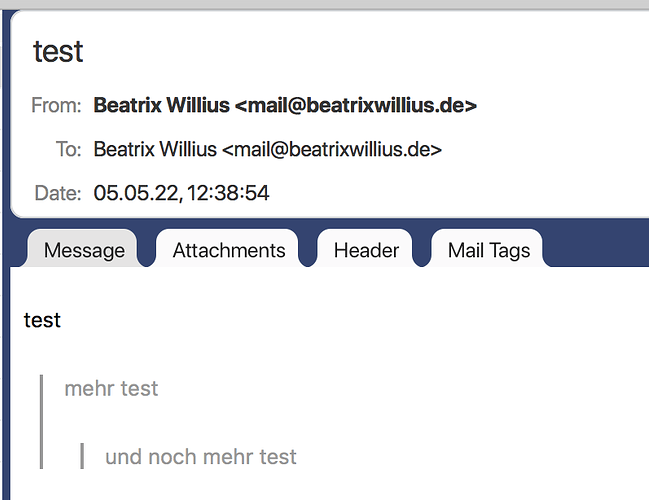 and make a new email in Mail with NSSharingServiceItemsMBS and the html of the email I lose all quotes:
How can I get the quotes back? I tried some goggling where some said that blockquotes are supported. Others said that there are no blockquotes in an AttributedString. I tried with indentation but that also didn't work.