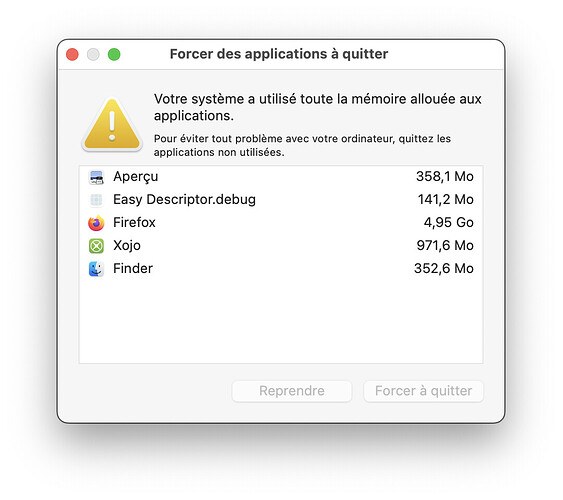 I am starting to get this message these last days (less than a week).
Usually, I am doing a copy / paste of simple data (a file name) within TextEdit and this one freeze until it quits and show this window.
Always using the displayed applications (plus TextEdit); I had Opera open minutes ago when the window first appeared.
Last Monterey, Firefox, Xojo 21r2.1.