I'm working with Xojo 2019 for a web1 project. I have worked for some time this morning and when I try to save I get a dialog to Save As binary format, that's when I saw the 'Buy Xojo' icon.
The computer updated to Ventura 13.3 yesterday.
This is not the first time this happens. All previous times I was able to Deauthorize the license and apply it again.
I even downloaded the license and used Add… and I get this:

but the license list still empty: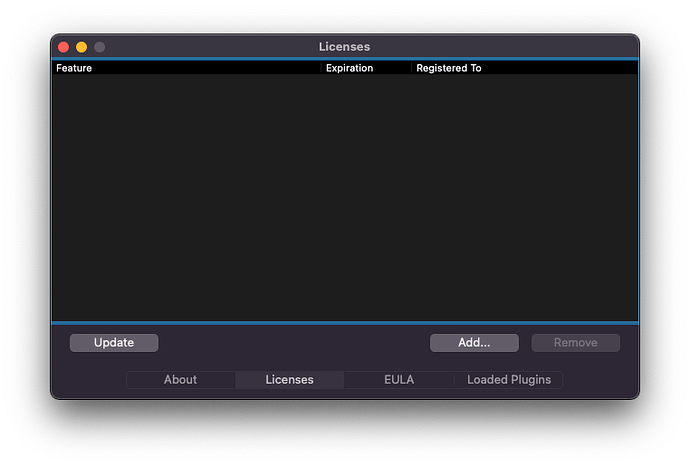 Any idea?
I will create an Issue about this.