Hi all,
I'm new to Xojo and have to take over an existing quite big project.
First step I did was to save the project as text to manage it on Github for source versioning
I noticed that source files are updated by the IDE to add/update whitespace, making source diff very difficult.
Here is an extract of source diff from Github Desktop to illustrate: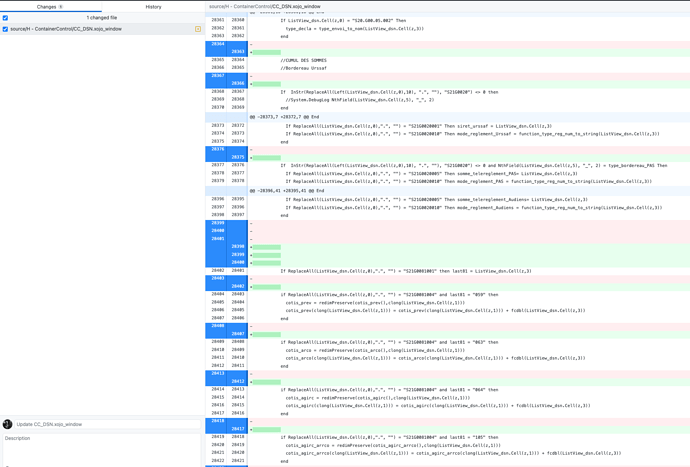 Can anyone tell me what I have to do to prevent this or what I'm doing wrong ?
Thank you in advance
Philippe