I'm doing more testing with Workers. But - man - the Workers aren't much fun.
My code is rather simple. A folder is selected. Each subfolder is given to the worker to get a list of emlx files. For small folders the result is there really fast. But if I select the complete Mail folder I get a beachball in the built app and there is no result. I have some 100k files in the Mail folder so I know that searching the folder will take some time. But not all accounts have so many emails.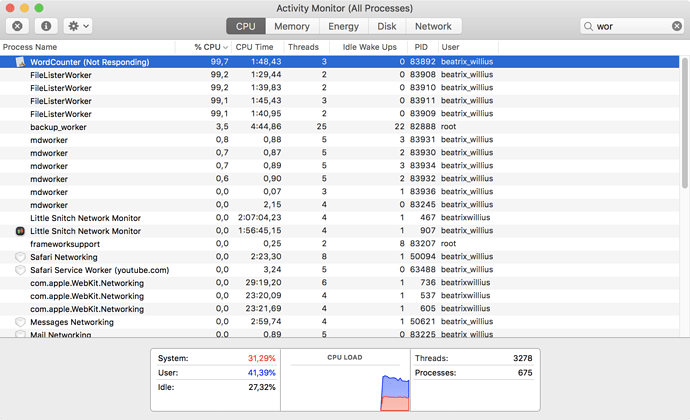 Bug or just bad design?